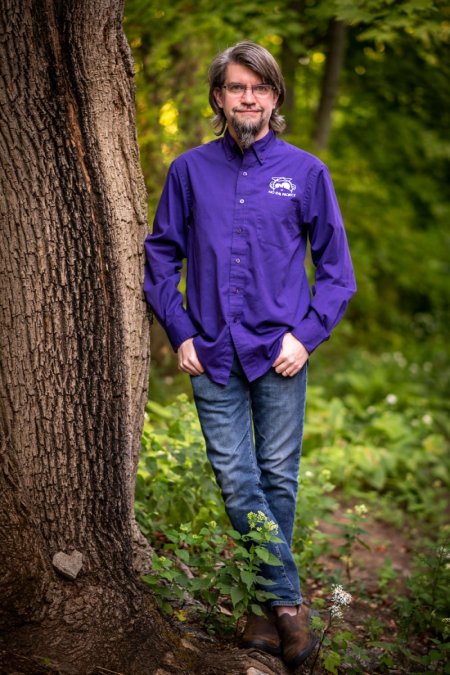 A lot has happened since my last letter a year ago.  I would expect the second year of running a nonprofit would go a little smoother, but 2020 had other plans.  Luckily, our organization is about finding the good in people and this year was no exception.  Thank you to everyone that participated in photo shoots or took photos themselves while quarantined and sent them in.  Thank you to the festivals and organizations that have welcomed us before, those that are new this year, as well as the ones who had to cancel their events this year - we miss you and we'll be back next time.  While we weren't able to have as many events this year, personal donations were up substantially to compensate, and I thank you for believing in our mission even if you couldn't see us in action this year.
The year started off with even more photo shoots than we normally do.  In August, my foolishly optimistic brain scheduled four events in seven days!  My shutter finger almost fell off.  We were also invited to do a workshop at the Massachusetts Teachers Association Summer Conference to introduce the curriculum activities we'd been working on to teachers from around the state.
We started lining up spring photo shoots and working with schools who were interested in bringing our activities to their students.  In Salem we were meeting organizations of all kinds to prepare for our largest project yet - a year long series of photo shoots around the city.  We even had an exhibit venue for the culmination.  Then on March 12th, I was meeting with the Chief of Police in Salem in the morning and my afternoon meetings there were being canceled as offices were closing because of COVID-19.
We're an organization where the main activity is getting large groups of people together at festivals, companies, colleges, and schools; and then taking pictures of them touching their faces, which obviously doesn't work well during this pandemic.  Within weeks, all of our upcoming events were canceled, and schools were virtual and struggling to teach the basics, much less our supplemental activities.
But we're also a nimble organization, and we started Breathe No Evil which is a simplified DIY version of the project where you just do one photo: covering your mouth... with a mask.  We wanted to normalize wearing face coverings to help slow the spread of the coronavirus while showing that everyone is affected, no matter their labels, and the good deeds show the community working together and looking out for their neighbors.
And then George Floyd was killed. I'm originally from Minnesota, my wife is black, our daughter is biracial, and I founded an organization for equity. This has hit my family pretty hard. Despite this horrible event and the events since then, I'm seeing more people speaking out against racism, and I hope this will help bring about change.
Between conflicts around race and politics during a pandemic, these past few months have been emotionally draining but I see the need more than ever to press on with our mission of helping people find commonality despite their differences and to learn about each other. This upcoming year, we'll be working to encourage more interactions and conversations to build community online, while we wait to do big events and touch our faces again.
Thank you again for being a part of this project.  Let's see what we can do!
Read More