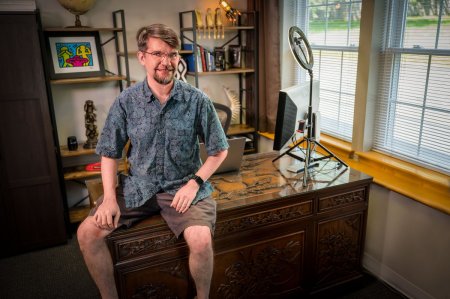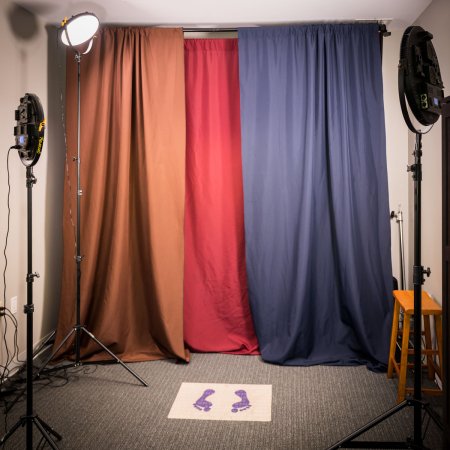 Since starting in 2011, the project has been run out of our homes and coffee shops, and the photos we take have almost all been at festivals or at the organizations that want to participate.  
This year, that changed with our collaboration with Pakachoag Center at Pakachoag Church in Auburn, MA.  We now have a physical office and a mini photography studio so we can photograph people whenever we'd like and aren't dependent on a venue having an event.  Plus, anyone can setup an appointment to be photographed for the project without having to be part of a group, letting a wider variety of people participate.
As part of the growing Pakachoag Center, it will also allow us to interact and join forces with other organizations that bring people together.  With the wide variety of spaces available from small rooms to large, we can have in-person group conversations, panel discussions, and other events, as well as have space for our own exhibits.
Introduced by a mutual colleague, conversations led to an explicit realization that the No Evil Project and Pakachoag Church share many common values and a sense of similar purposeful outreach to the wider community.  We anticipate that mutual benefits will derive from operating in proximate space, prompted by ongoing interaction of personnel, the dynamic exchange of ideas, and program events either co-sponsored or open to the other organization.

I foresee that the "No Evil Project" will enhance the effectiveness and visibility of Pakachoag's continuing community service efforts, which have included in the past such major efforts as establishing the first and primary AIDS support group in Central Massachusetts (the genesis of AIDS Project Worcester) as well founding and sustaining for many years the Pakachoag Community Music School of Greater Worcester.  Pakachoag in turn can offer established institutional framework and physical identity which will offer footing for the "No Evil Project" as it seeks to grow its program and increase its visibility.

Pakachoag Church further views this cooperative arrangement as a potential model for engaging others in common dialogue, shared programming, mutual support and/or advocacy, and mindful awareness, and we welcome the sense of added institutional strength such a measured partnership can offer each participant.

— Dennis Knight, Senior Minister Emeritus
Pakachoag Church
Read More