We love festivals, that's where we got our start!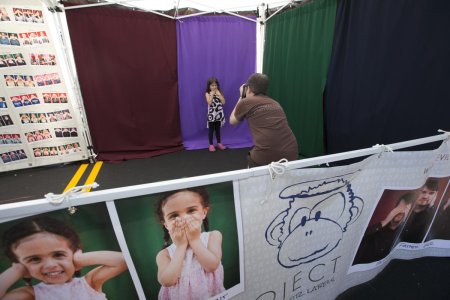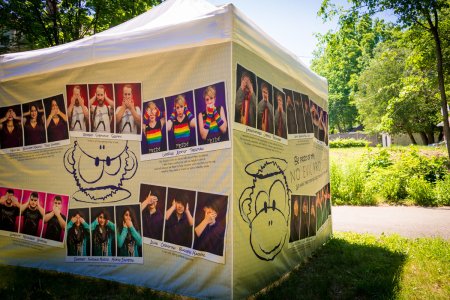 Even though the topic is serious, the project is a fun festival activity for the whole family and it's not unusual to photograph a couple hundred people or more in a day.  Art fairs, pride festivals, tattoo conventions, ethnic festivals, we always have fun. We have 10'x10' and 10'x20' fully printed tents we use as portable photo studios, and everyone that participates gets an "I'm not evil" monkey button as proof.
If you're having a fair or festival and would like the No Evil Project there, let us know!  Packages start at $200 for a four hour festival.