Bring the project to your company, organization, college, or school!
Photo Shoots & Exhibits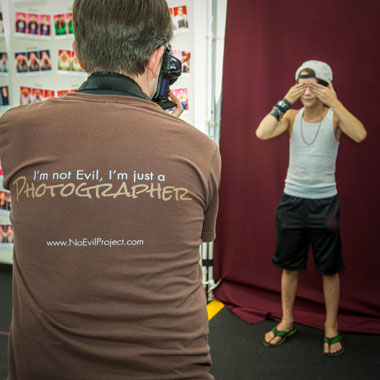 Have your group represented in the project! We can help you run your own photo shoot, or have us come and take care of everything for you.
The No Evil Project is a community building activity and interactive art project, as well as fun way to start discussions about topics such as diversity, self-awareness, and anti-bullying. You can have physical exhibits created from everyone that participates, or from people already in the collection.
Public or private: Typically you'll be included on our groups page to tell the world about all the good things your people do, but whether it's for privacy or you just want to keep those good deeds to yourself, that's an option too.
Everyone uses the project differently and no two events are alike, but tell us about your group and we'll give some ideas!
Colleges Companies Nonprofits Schools Fairs & Festivals
Activities for Your Classroom & Youth Programs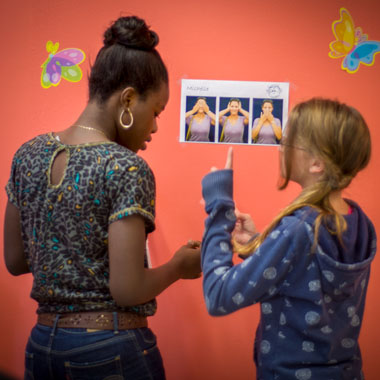 In addition to our traditional photo shoots, we are adding curriculum activities that incorporate social-emotional learning to be utilized in schools and youth group programs seeking to promote and/or maintain positive climate and culture as well as social change. The resources and activities will include themes of identity exploration and anti-bullying that educators can bring back to their groups, and will encourage new conversations with both colleagues and students.
Current Activities Include
Labels: Positive, Neutral, or Negative?