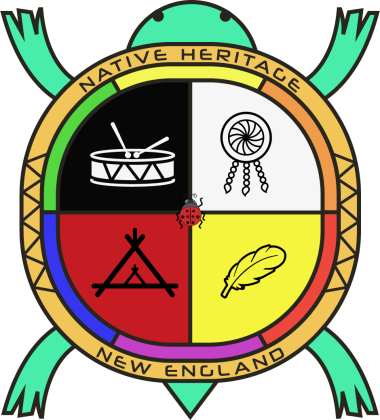 Native Heritage New England is an educational platform of indigenous people who educate about culture and traditions. It was established in 2017 and has successfully given over 100 seminars and works.
Native Heritage New England on Facebook
Chief Ladybug
Croatan and Massachusetts Tribal Indian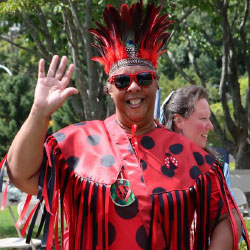 Ladybug, maternally is an enrolled member of the Croatan tribe and paternally is a tribal affiliate of the Massachusetts at Ponkapoag tribe. She is tribal chief of Native Heritage New England an educational platform that educates non-indigenous people. By day she is Dr. Pruitt, college Professor and Health Studies Chair at MassBay and Faculty at Tufts Medical School.
Chief Ladybug / Dr. Pruitt is also a Diversity, Equity, Inclusion and Belonging lecturer and has conducted many trainings in that area. She is NCBI certified trainer. 
Some of her most recent events:
DEIB training for Toyota Automotive, August, 2023
We are still here- Tufts Medical School, July, 2023
Pass The Feather, July, 2023
Mitakuye Oyasin, June, 2023
Medicine Spirit-- Laughing Eyes
Mohawk First Nation
Laughing Eyes is from the Mohawk first nation. He is a medical professional at Milford Hospital as well as a devoted, husband, father, grandfather and tribal medicine spirit. 
Laughing Eyes performs all the smudging ceremonies for tribal gatherings and home blessings since 2007. 
Laughing Eyes is one of the founding members of Native Heritage New England an educational platform for educating non-indigenous people.
Some of his recent events:
Pass The Feather July, 2023
Mitakuye Oyasin, June, 2023
Curry College- Indigenous People's Day, October, 2022
MassBay Community College Land Acknowledgment, September, 2022
Read More